About A Yeatman & Sons Funeral Directors
A Yeatman & Sons Funeral Directors was founded in West Norwood in 1886 by Albert Yeatman, an already accomplished stonemason.
Albert's two sons Horace and William were soon part of the expanding masonry business, which they inherited when Albert passed away in 1902. As fashion reduced demand for monumental masonry through the 20th century, Yeatman's diversified and became locally renowned as undertakers. 
The teams at our West Norwood funeral home will provide advice at every stage of the funeral planning process, and will arrange an individual and unique funeral to help you celebrate the life of your loved one. We have our own service venue at both our funeral homes.
Here at Yeatman and Sons Funeral Directors we also offer an affordable prepaid funeral plan, Choice, so that you can arrange and pay for a funeral in advance. This will protect your family from rising costs and remove uncertainty about your wishes.
If you would like to talk to us about planning a funeral, or our Choice plan, please come and see us in any of our funeral homes, or if you'd rather we can arrange a home visit. We're also available 24 hours a day on the phone so if you need anything please don't hesitate to call your local funeral home.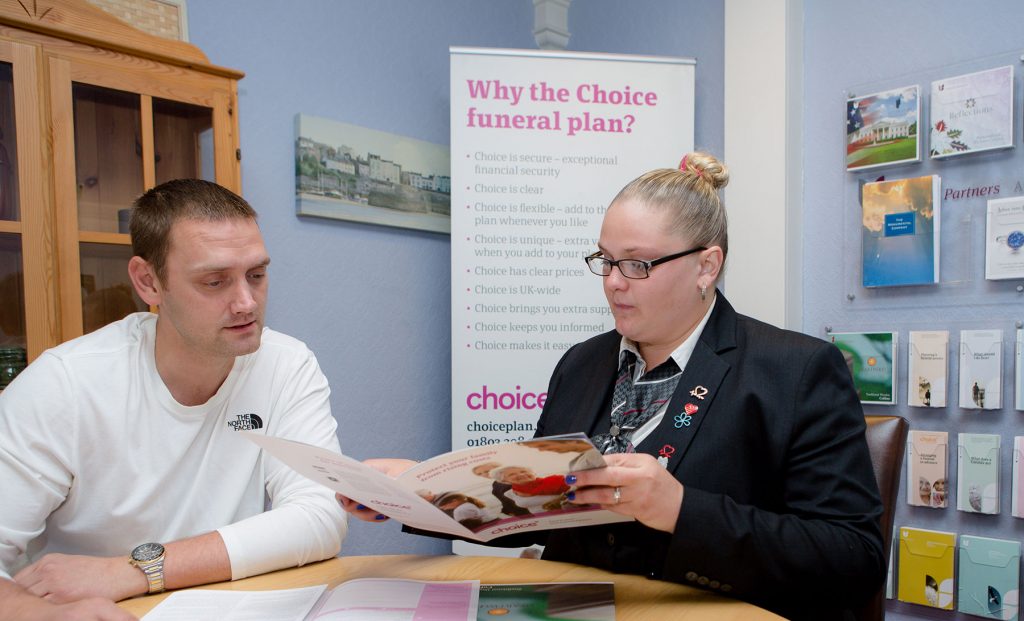 Meet the Team
Karen Rattigan
Branch Development Manager
As a mother of five and grandmother of eight I dedicated most of my life to raising my children and grandchildren maintaining my focus on my family.
In doing so I found a passion for event organising, including charity and non-profit events, religious and family occasions and parties that catered to specific requirements.
Raising a family wasn't all parties and I was no stranger to the heartache of losing loved ones. Its these personal experiences that drew me to join Cruse 18 years ago as a bereavement counsellor and I very quickly realised that this was something that came naturally to me.
Drawing on my passion for organising, empathetic nature and family-orientation I feel that in my role as a Funeral Arranger I was doing something that not only allowed me to support individuals and families when they need it, but also to reach out to my community raising money and more importantly an awareness for a number of groups and charities.
Since becoming a BDM I have carried my experience through and hopefully now can guide and nurture other arrangers and help them build up their Branches and Brands to be an essential part of the communities that they are in. Whilst ensuring our best practice is always at the forefront.
Beryl Roberts
Funeral Arranger Administrator
Beryl has been with A Yeatman and Sons Funeral Directors since 2016, having previously been volunteering at her local church.
She says "What I love about my job is being able to show true understanding & guidance as well as learning things that I never thought that I could ever do, like computers and retaining things of importance."
She has 2 children and 6 grandchildren. She says "My son who is 30 married last year (July 2016) which was great as I love doing decorative things weddings, funerals, christening tables and being a good organiser.
She is a qualified SIA Trainer for over 17 yrs and enjoys Reggae, lover's rock oldies & gospel music. She also loves reading crime thrillers, watching Emmerdale, Coronation Street and black and white films.
Our Values
Pride
We take pride in everything we do. Our aim is that everyone who works for Funeral Partners shares our values.
Helping People
Our business exists to help the bereaved to make fitting arrangements for their loved one's last journey and to provide lasting memories for family and friends.
We do this with a positive, caring and understanding approach.
Respect for everyone
We value diversity and treat everyone with the same respect, courtesy and dignity.
Professional Standards
We are a professional organisation and we strive to achieve the highest possible standards in everything we do and to improve upon these standards continuously.
Accept responsibility
We accept responsibility for our actions both as a company and as individuals.
Partnership
We believe that we can only achieve our goals by working together in partnership with client families, suppliers and our employees.