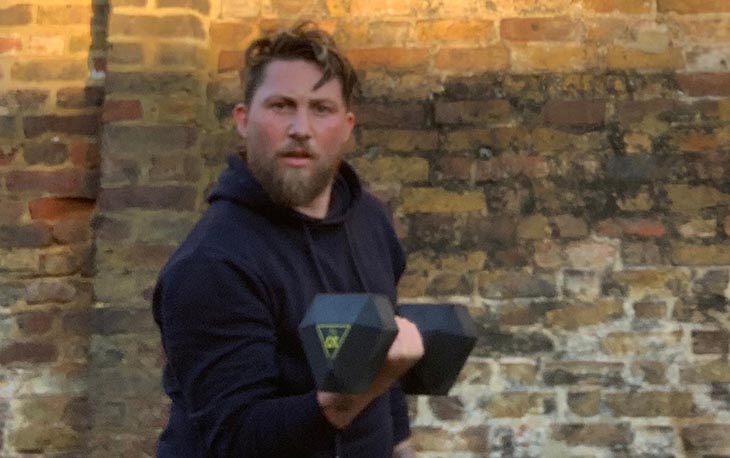 The team at A Yeatman & Sons Funeral Directors, West Norwood created a makeshift gym to exercise together before work whilst gyms have been closed.
Jamie Groves, Regional Development Director of Funeral Partners Greater London South, helped his colleagues convert the branch's open courtyard into a gym with dumbbells, skipping ropes and a punch bag brought from home.
Jamie said: "The support we give each other during these sessions carries into our day's work and really motivates us to do our best, especially amid the stresses brought on by COVID-19.
"We usually arrive at 5am and spend 45 minutes on the fitness stations, cleaning each one between use, then pack everything away and get ready for work."
Jamie saw the mental health benefits to exercising as a team and fellow fitness enthusiasts from neighboring branches have been joining in.
Jamie ensured the courtyard was big enough to maintain social distancing and that the workouts wouldn't be disruptive, with all three participants bringing in equipment from home, and after receiving interest from 15 colleagues the sessions will be opened up to others who want to join.
Jamie now plans to bring in his rowing machine from home and offer a greater variety of equipment for the growing number of participants.